If you've ever had the thought that it would be nice to be able to reach out to the brand directly when participating in a campaign, we've got great news for you!
Thanks to our brand new messaging feature, you can now chat 1:1 with the brand while the campaign is open. If you need to inquire about shipping, or need some clarification on a review request, this is the best way to receive direct feedback. You will also receive general notices here as the campaign progresses through each stage.
Click on one of your open campaigns to see the brand new Messages tab!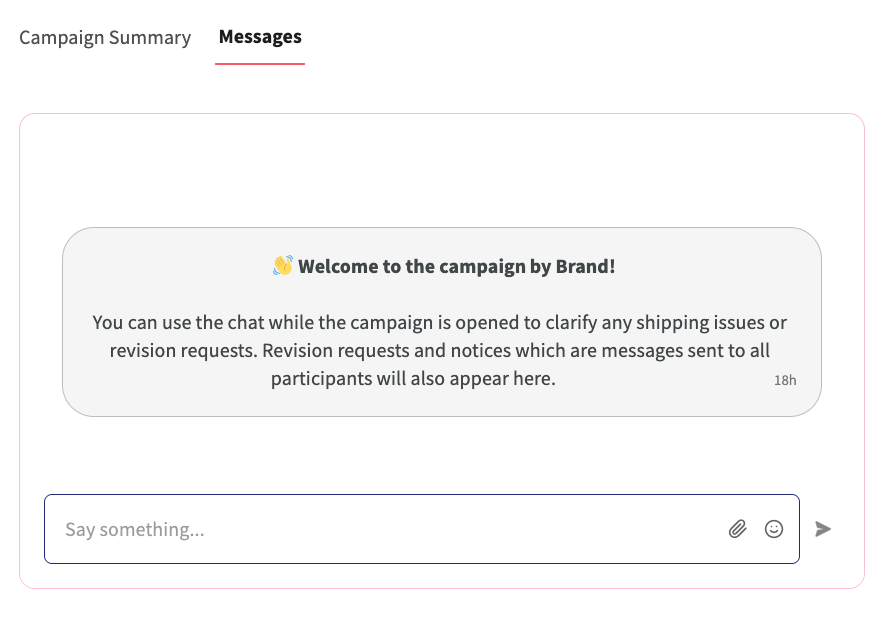 Please keep in mind that this is a direct chat with the brands, which means they will not be able to resolve any bugs or issues with the platform itself. If you encounter any of these sorts of issues, please contact Picky directly at [email protected].