After opening a campaign on the platform, there will often be times that you need to send a message to one or all of the Creators taking part in your campaign. In order to keep all communication relevant to the campaigns in one place, we have created a new direct chatting system in the Picky Creators platform!
Head to your open campaigns and you'll find a new Messages tab! There you can see all Creators who have been accepted for this campaign. Just tap their name and start typing to send them a message!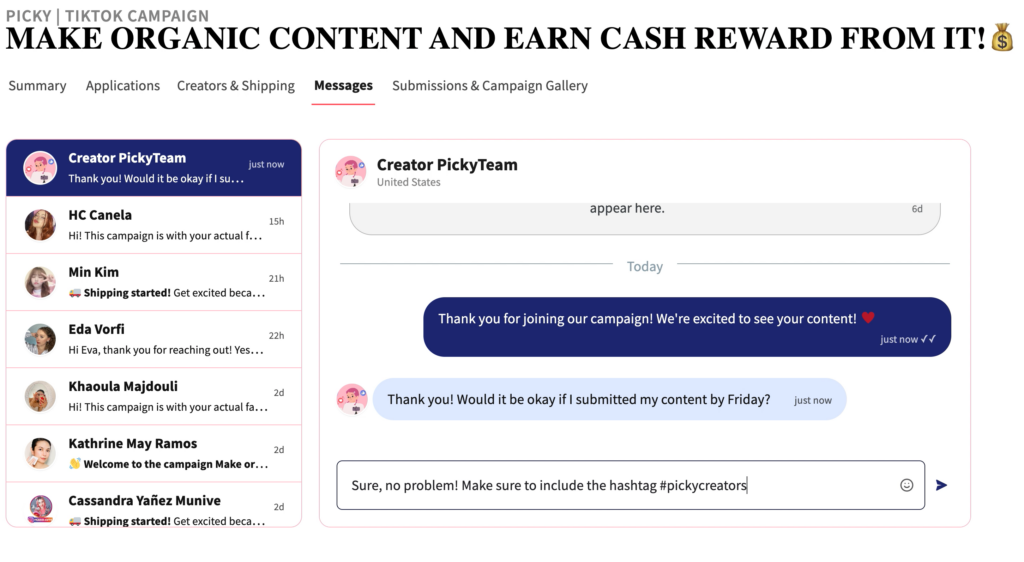 Messaging Guidelines
You can use this direct chat to reach out to the Creators about anything relating to the campaign they are taking part in. You may want to:
Clarify part of the Campaign Guidelines
Notify of shipping issues
Explain a revision request
Keeping your chosen Creators in the loop about goings-on in the campaign process is an effective way to ensure Creators are engaged in your campaign and have all the knowledge they need to comfortably create your content as requested and on time!